KONTEXT Agency na pokładzie!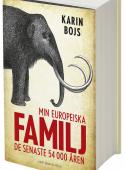 Więcej tytułów ze Skandynawii! Grunt to znać KONTEXT, dlatego bez wahania nawiązaliśmy współpracę z Ritą G Karlsson, która specjalizuje się w non-fiction najwyżej próby. Dowód? W ofercie m.in. książki nagradzane prestiżową August Prize.
Szczegóły: piotr@literatura.com.pl
Kontext is a literary agency based in Stockholm specialized in narrative non fiction in the areas of Investigative journalism, Politics & Current Affairs, History, Biography, Business & Management, Sports and Health & Psychology.
Our aim is to provide quality, activist, narrative non fiction titles from the Nordic countries to the global market – as a complement we also represent a few exciting, non mainstream authors in the area of fiction.
The philosophy lying behind our list is that every title that joins the agency has to have a global theme that in some way can contribute to activate the masses by informing people and providing educative and cultural assets to every reader.
<-wroc
Tweet