Tytuły o Państwie Islamskim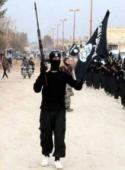 Zapraszamy do zapoznania się z tytułami poświęconymi problemowi Państwa Islamskiego. Oferta zróżnicowana - wielość perspektyw.
JIHADIS RETURN: ISIS AND THE NEW SUNNI UPRISING
BY PATRICK COCKBURN
Though capable of staging spectacular attacks like 9/11, jihadist organizations were not a significant force on the ground when they first became notorious in the shape of al-Qa'ida at the turn of century. The West's initial successes in the 2001 invasion of Afghanistan weakened their support still further.
Today, as renowned Middle East commentator Patrick Cockburn sets out in this explosive new book, that's all changed. Exploiting the missteps of the West's wars in Afghanistan, Iraq and Libya, as well as its misjudgments in relation to Syria and the uprisings of the Arab Spring, jihadist organizations, of which ISIS is the most important, are swiftly expanding. They now control a geographical territory greater in size than Britain or Michigan, stretching from the Sunni heartlands in the north and west of Iraq through a broad swath of north-east Syria. On the back of their capture of Mosul and much of northern Iraq in June 2014, the leader of ISIS, Abu Bakr al-Baghdadi, has been declared the head of a new caliphate that demands the allegiance of all Muslims.
KONTAKT: Piotr Wawrzeńczyk; piotr@literatura.com.pl
ISIS: THE STATE OF TERROR
BY JESSICA STERN AND J.M. BERGER
The rise of the terrorist group ISIS seemed to come out of nowhere. One minute no one had heard of them. Then suddenly they were releasing horrifying videos of beheadings of journalists and aid workers and threatening anyone who doesn't agree with their insanely violent agenda.
Publisher are scrambling to get terrorist experts on board to meet the demand for knowledge about this new security threat. HarperCollins' imprint Ecco has acquired the rights to the book ISIS: The State of Terror by Jessica Stern and J.M. Berger. The nonfiction book will be released on January 27, 2015.
KONTAKT: Renata Paczewska; renata@literatura.com.pl
RISE OF ISIS: A THREAT WE CAN'T IGNORE
BY JAY SEKULOW
This important books gives readers a better understanding of the terrorist group known as ISIS--its origins (Al Queda,) its goals (unrelenting jihad on Christians,) and its catastrophic capabilities (massive loss of human life.) Further, readers will learn about Hamas, separate from ISIS, but equally brutal in its war against Israel.
Included is an overview of the law of war and war crimes--key to understanding who is guilty and who is innocent in the war on terror and why the U.S military and Israeli Defense Forces are often limited in their defensive measures. Readers will be encouraged by the stories of the incredible bravery of men and women in uniform who, despite incredible odds, have confronted the horrors of jihad and laid down their lives to protect the innocent. The authors also outline what readers can do—what our nation can do—to stop an emerging genocide, defeat jihad, and protect Israel and America. Rise of ISIS: the Coming Massacre equips readers to raise this issue on social media, in their communities, and with their elected representatives.
KONTAKT: Agata Żabowska; agata@literatura.com.pl
<-wroc
Tweet