PUTIN'S RUSSIA by Angela Stent - proposal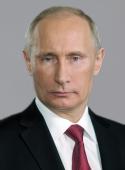 We are delighted to present you Dr. Angela Stent's proposal for her first book for the trade PUTIN'S RUSSIA.
How does Putin view the outside world and how do other countries view Russia? Why were initial Western expectations that a post-Soviet Russia would gradually become a liberal market democracy so wrong? And where will Russia move when Putin has left the Kremlin?
PUTIN'S RUSSIA will be the result of years of extensive academic work by one of the foremost experts on the subject, on the triangular political and economic relationship between the United States, Russia and Europe. PUTIN'S RUSSIA will outline the challenges for the next US president and for European and Asian leaders as they deal and will continue to deal with Putin's Russia—and with a post-Putin world. This book will explore these questions, seeking to explain contemporary Russia in its domestic and international context.
Dr. Stent, Director of the Center for Eurasian, Russian and East European Studies and Professor of Government and Foreign Service at Georgetown University, has been a member of the advisory panel for NATO's Supreme Allied Commander in Europe, a member of the Council on Foreign Relations. She is on the editorial boards of the Journal of Cold War Studies, World Policy Journal and Internationale Politik. She has served on the World Economic Forum's Global Agenda Council for Russia and Central Asia. She is a member of the Advisory Board of the Eurasia Foundation and of Supporters of Civil Society in Russia.
Dr. Stent received her B.A. from Cambridge University, her MSc. with distinction from the London School of Economics and Political Science and her M.A. and PhD. from Harvard University.
She is fluent in Russian, German, and French.
****
Proposal dostępny
kontakt:
Agata Żabowska
agata@literatura.com.pl
<-wroc
Tweet