THE SACRIFICE by Joyce Carol Oates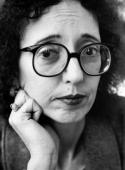 Joyce Carol Oates blends sexual violence, racism, brutality, and power in an incendiary novel that explores how the complexities of truth are lost in our hunger for sensationalism.
Fourteen-year-old Sybilla Frye is discovered in an abandoned factory bound with rope, covered in blood and feces, her body scrawled with racial slurs. She refuses to speak to any policemen, providing the officer on duty with only three Post-Its, on which she has written, "WHITE COP," "WEAR A BAGDE," and "AGE 30 THEY WHITE THEY ALL WHITE." Ednetta, Sybilla's strong-willed mother, is mistrustful of the police, and thwarts all attempts by them to contact Sybilla. Ednetta also takes pains to keep Sybilla's situation hidden from her longtime lover Anis Schutt, whose distrust of the Pascayne police force runs deep. Both Ednetta and Anis are also scarred from the race riots of twenty years prior.But despite Ednetta's efforts, the community begins to talk about Sybilla's story. Details and facts don't add up. There is the undeniable peculiarity of the slurs being written upside down on her body. And one of Sybilla's schoolmates is saying she came looking for a boy named Jaycee at the Mountainview Youth Facility the day after she was supposedly kidnapped. Attracted by the rumors inflaming the community, Maris Mudrick, a charismatic reverend, decides to take Sybilla under his wing. Marus sets up press conferences for Sybilla, organizes rallies and protests, and travels the country attempting to get someone to hold the Pascayne police force accountable for Sybilla's ordeal. Fanned by Maris's agitation and incitement, Sybilla's story takes on a life of its own and spins out of control, leading to a shocking act of violence that splits the town in two.
THE SACRIFICE is a chilling exploration of modern racial and class tensions, the power of secrets, and the primal decisions of a mother desperate to protect her child.
Joyce Carol Oates is a recipient of the National Medal of Humanities, the National Book Critics Circle Ivan Sandrof Lifetime Achievement Award, the National Book Award and the PEN/Malamud Award for Excellence in Short Fiction, and has been nominated for the Pulitzer Prize. She has written some of the most enduring fiction of our time, including the national bestsellers We Were the Mulvaneys, Blonde, which was nominated for the National Book Award, and the New York Times bestsellers The Accursed and The Falls, which won the 2005 Prix Femina. She is the Roger S. Berlind Distinguished Professor of the Humanities at Princeton University and has been a member of the American Academy of Arts and Letters since 1978. In 2003 she received the Common Wealth Award for Distinguished Service in Literature, and in 2006 she received the Chicago Tribune Lifetime Achievement Award.
We sold the author's most recent novel, CARTHAGE, overseas as follows: French/Editions Philippe Rey; Greek/Patakis; Italian/Mondadori; Norwegian/Pax; Polish/Rebis; Spanish/Alfaguara; Swedish/Bonniers; UK/Fourth Estate
***********
kontakt:
Agata Żabowska
agata@literatura.com.pl
<-wroc
Tweet