Oona & Salinger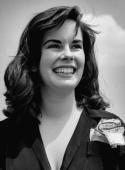 Frederic Beigbeder's new novel is OONA & SALINGER, which Grasset & Fasquelle are to publish on 20 August.
It is already receiving a lot of attention and those publishers who have Scouts are making enquiries.

Oona & Salinger
Grasset, August 2014


In an attempt to explain why JD Salinger seemed to vanish for a part of 1953, the author invents a doomed love affair with Oona, the daughter of the American playwright, Eugene O'Neill.

There comes a time when all men seem to wait expectantly for catastrophe to come and sweep away their problems. These periods are generally known as – the pre-war years. They are not an ideal time to fall in love.

New York City, 1940. At the swanky Stork Club, where the wealthy, the aristocratic, the show girls and the most dazzling stars of the time all mixed, Jerry Salinger meets Oona O'Neill and falls instantly under her spell. That day, like many others, Truman Capote is cavorting with the young girl, and Orson Welles' cigar smoke floats in the air.

Salinger's writer's voice is starting to shine on the literary scene; Oona is struggling to accept her estrangement from her father, the famous American playwright Eugene O'Neill, who has condemned her lifestyle as depraved. Salinger and Oona's brief romance blossoms the following summer, a few months before Pearl Harbour.

In early 1942, Salinger is called up to fight in Europe and Oona sets off to try her luck in Hollywood. Salinger begins writing to Oona, who at first answers briefly, before getting on with her own life, consumed by the passion and inconstancy of youth. He, normally so subdued, becomes verbose and describes the war in profound depth, devoid of any lightness. His solemnity and distance become incongruous with Oona's carefree spirit and thirst for life. She is as light on her feet as in the days of balloon-catching at the Stork Club.

Their relationship is doomed to failure like the ashtray that Oona gives to Salinger, later shattered into pieces.

They don't live happily ever after, and they don't have any children. These two comets will never cross blazing paths again, but the aura of Oona will continue to haunt Salinger even in his darkest hours.
**********
kontakt:
Renata Paczewska
renata@literatura.com.pl


<-wroc
Tweet